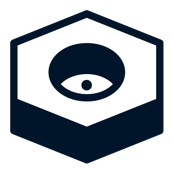 100% FREE.
All the bells and whistles.
SuperCMMS is 100% FREE. There are no paid plans that unlock extra features. Just signup and start using it.
Why not?
We initially had paid plans but decided to get rid of them. A good CMMS keeps the factory, shop floor, building, coffee machine, water supply ... and the whole modern way of life up and running peacefully. We want SuperCMMS to do just that - without having to worry about budgets.
We make money through 'Enterprise Support', a paid add on that gives companies quick and customised support directly from SuperCMMS' product and engineering teams. Enterprise customers are assigned a 'Dedicated Account Manager' who they can reach out to any time. Enterprise accounts reside on a globally redundant server architecture that guarantees a 99.95% uptime along with zero data loss.
Note that Enterprise Support does NOT include custom feature developments.
Is this going to be bait-and-switch?
Nope. You will always have what you have even if we introduce paid plans in future. No one will ever pester you to signup for a paid plan ever.
Am i the product? Will you monetise my data?
Never. We don's serve ads. We don't sell your data to third parties. We don't use your data in any way except to provide you our product and services. Read our terms here.
I use 'XYZ CMMS'. Should i switch to SuperCMMS?
NO. Don't switch to SuperCMMS just because it is free. If something is working for you don't change it.
How does SuperCMMS compare to 'XYZ CMMS'?