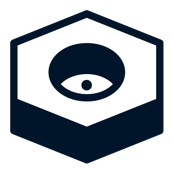 Services and Privacy Terms
Welcome to SuperCMMS (www.supercmms.com and related websites and mobile apps). SuperCMMS is brought to you by Digitised Renewables Energy Tech Private Limited (www.digitised.energy and related websites and mobile apps). Collectively these entities are referred to as "SuperCMMS", "Digitised Energy", "DE", "we", "us", "our".
Your use of the SuperCMMS and Digitised Energy websites, mobile apps and any related service(s) (collectively, "Services") is governed by this agreement. The Services are offered subject to your acceptance without modification of all of the Services and Privacy Terms contained herein.
You may not use these Services if you are a person barred from receiving the Services under the laws of your country, including the country in which you are resident of from which you use the Services.
You affirm that you meet the minimum age required by law for you to work in your country or jurisdiction.
You will need to create an account to use the Services. Use of the Services requires that your data be stored in our servers. This data is your property. Your account information such as your email id, password, payment information, address, location details, and other private account data will never be sold or distributed to third parties except as required to provide you our service.Your email id will be used to notify you of critical updates or announcements. It may also be used to send you regular updates about your account activity and news from us.
Privacy and Data Collection: We collect non-identifying statistical data about usage. We use cookies to store browsing information, such as your site preferences or profile information. We reserve the right to use this data to improve our service and for marketing purposes.
Charges and Payments: We reserve the right to charge non-refundable fees for some or all of our Services. Fees, taxes, and other charges will be billed to your credit card or any other payment collection service you have provided. We will suspend or terminate your access to the Services if you fail to pay full amount when due. Where applicable, your subscription to the Services will renew automatically, unless terminated by you or by us. We reserve the right to charge an interest of 1.5% per month for amounts past due. We reserve the right to revise our fees and other charges from time to time.
Refunds and Cancellations: You can cancel your plan anytime. Prorated balance if any will be refunded within 15 days.
This Agreement does not transfer to you any of our or third party intellectual property.
Changes to this Agreement: We may make changes to the Services and Privacy Terms from time to time. If we change the Services and Privacy Terms in any substantive way, we will give you at least seven (7) days notice before the changes take effect, during which period of time you may reject the changes by terminating your account.
The Services are provided "as is". We hereby disclaim all warranties of any kind, express or implied, including, without limitation, the warranties of merchantability, fitness for a particular purpose and non-infringement. We make no warranty that the Services will be error free, timely, secure, or uninterrupted. You understand that your use of the Services is at your own discretion and risk.
In no event will we be liable for: (i) any damages; (ii) the cost of procurement of a substitute product or (iii) any interruption of use or loss or corruption of data. The foregoing shall not apply to the extent prohibited by applicable law.
You agree to indemnify and hold harmless us, our officers, directors and employees, customers, users, and all third-party services from and against any claims, losses or damages, including court costs and reasonable attorneys' fees, arising out of your use of the Services, including but not limited to your violation of this Agreement.
Jurisdiction: The laws of the Republic of India govern all matters arising out of this Agreement, without regard to conflict of law principles. The courts located in Bengaluru, India will have non-exclusive jurisdiction in respect of disputes arising in connection with this Agreement.
Contact Information: Direct all correspondence to help at supercmms dot com.
Current Version - A.20.July.2022
© Digitised Renewables Energy Tech Private Limited, A1112 Assetz, Bengaluru, INDIA.